Ful medames? Foul Maddamas?
This is what I prepared for lunch today. Food fit for a peasant. Simple, tasty, filling. Frugal.
Chocolate Bete Noire for Linda Renaud's birthday!
There have been some complicatedly decadently irresistible chocolate bete noires (post TK!),
Ruby Grapefruit & Avocado salad
and even some royally dressed salads drizzled w/blood orange avocado balsamic vinaigrette.
Ricotta & Leek Gnocchi w/Butter, Sage, Sauteed Fava Beans & Shaved Parmesan
There have been whole sticks of unsalted butter melted in pans to the tune of crisped sage leaves and paired with equally rich and raucous ricotta & leek gnocchi w/fava beans,
Brown Derby Grapefruit Cake
or whole sticks of butter mixer-whipped to a frenzy in precise cake batters drawn from legendary L.A. eateries -- but what about the staples? What about the meals you can afford to eat -- financially, and healthily, on a more regular basis?
Skin me. Cook me. Transform me
, they called out. What to do? I decided to boil then simmer them as long as it took to reduce them to a consistency I could then use for ful medames. Or was it foul maddamas?
Uninspired man
The boiling and simmering took maybe 1 1/2, almost 2 hours. Way longer than I'd anticipated. The result -- a chunky gray paste -- didn't inspire. Plus by that point it was bedtime. When are fava beans in season? I found myself craving the fresh ones. Still, I'd purchased the dried. It was time to learn how to handle beans. Or begin to learn. I would make this bean paste into something tasty. Watch me!
Anthony Bourdain, smoking
Next go-round, I sauteed some chopped yellow onions, added them to the impoverished (refrigerated) paste. Chopped garlic, mixed that into the paste along with olive oil (Colavita), cumin, kosher salt, juice from two lemons this time -- then added chopped tomatoes and parsley as garnish.
Kitchen Confidential
, and paid heed when he urged us poor homecook slobs to
at least
garnish. After all, wasn't eating about pleasing the eye as well as the palate? "Plating" as well as serving it forth?
Now
I was getting somewhere.
Flavor Flav back in the day
This time, the dish was delicious. Another level better. Next attempt, though, I would cook the beans down with garlic, onion, salt and tomatoes so there was more flavor and color in the paste itself. Then add an additional mixed-in boost, then the rest of the garnish.
Sandi "Sass" Schultz
And now, the blog itself seems to've reached and inspired a beautiful friend of mine, Sandi "Sass" Schultz, who used to live in Topanga Canyon,
Good Vibe Hoop Tribe (Sandi far right, next to Ana Reichenbach, founder)
was a member of the now-defunct Good Vibe Hoop Tribe (enjoy! This one captures their groovy ravy sexy Burning Man vibe
Cool video Hoopalicious featuring founder Anah
and here's one of a doc about the hooping scene featuring some demo vids w/Sandi and the hoop she gave me as a gift when she left Topanga
The Hooping Life w/Demo Vids of Sass on Waist Hooping, Stalling & Stepping
) -- and now lives and works in Johannesburg, South Africa where she plays a doctor on a popular TV show,
Wikus of "District 9" flick w/his prawn arm gone to clear Souf Effrica of alien prawns?
and the "famous Souf Effrican icon" the wikus! I can't wait to try the recipe out, invoke Sandi's gorgeous spirit and hooping flair. In this way we can connect even across oceans and continents. Here's the link:
Sandi "Sass" Schultz's F$kken Prawns
Sass, on left, w/Athena and Mutaytor on stage
I have so many vivid memories of Sandi. Deadbeat, uptight Hollywood parties which would part like the Red Sea when she entered,
Sass in ring of fire
glittering, sexy, swinging fiery lights in her signature hypnotic style -- or busting out a colored hoop, or flaming poi.
Sass in one of her inventive outfits
Her dressing me for readings and performances, pulling clothes until the whole room is piled thick as a sultan's den --
Sass, herself
Or us talking the secret language of old pain, swapping tales, sipping rosehip tea at the Cafe Mimosa, her stripped bare of theatrics, flash. Unadorned, honest and beautiful --
R. Crumb brilliance
In honor of the occasion, I've boldly (for me who's a drug virgin practically) taken what I think is Ecstasy (for the first time!), but in fact will turn out to be speed (also the first time, ha, and
not
a good idea for me, never to be repeated),
Clownfish...say no more...
but that comes later. For now, all is fluid and flowy and fabulous. Slow-mo and underwater dreamy. Chocolate crumbs spill over our lips, and we are laughing, shaking the pristine white bed, the music's pulsing, someone tosses a suggestively shaped potato across the room and someone else catches it,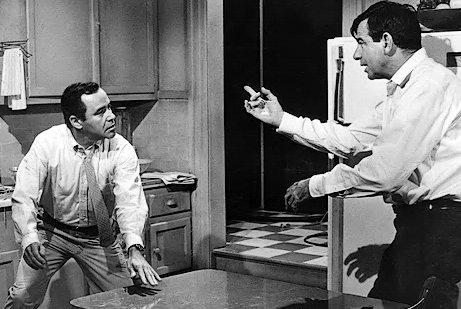 The Odd Couple, w/Jack Lemmon & Walter Mathau
If friendship isn't one of the most savory of all dishes, if serving forth meals either for these friends, or paying them homage with a shared recipe, an invoked spirit, isn't the missing spice the ultimate hooping groove the necessary musical note that will bring a dish to flavorful harmony, I don't know what is.
Sass hooping in the New Year 2009 on Goa Beach, India